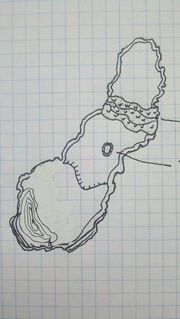 The Guildhall has been constructed, and scholars live in rooms there. There is a central common area and a library.
Current buildings:
The Guildhall
Krognaz has constructed his own cabin and forge, set apart from the Guildhall.
Aranir's Cabin
Two Docks

One for larger ships, able to dock one on ether side
One for smaller boats, able to dock two small boats on either side
Ad blocker interference detected!
Wikia is a free-to-use site that makes money from advertising. We have a modified experience for viewers using ad blockers

Wikia is not accessible if you've made further modifications. Remove the custom ad blocker rule(s) and the page will load as expected.